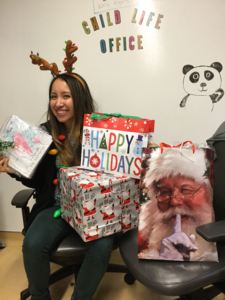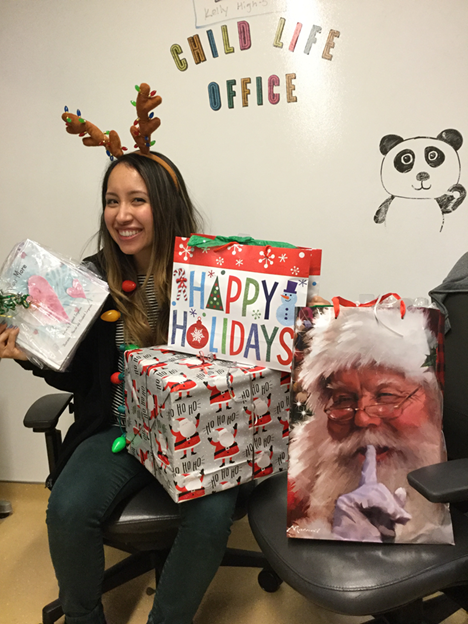 2022 Holiday Giving – It's Time to Give
We want all in-patient heart kids to experience the simple joy of waking up on Christmas morning knowing Santa found them, even in the hospital, and made their wishes come true.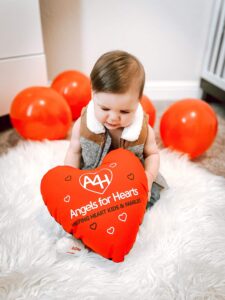 Angels for Hearts helps heart families in so many ways it is hard to explain in words.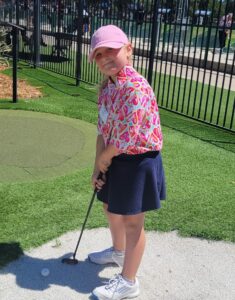 Golf is recommended for heart kids as a safe sport by pediatric cardiologists. We are SWINGing in to our 10th season of "I ♥ Golf" in 2023. Registration will open in January 2023. 40 Spaces Available. Add clinic dates to your calendar now: 2/25, 3/18, 4/15, 5/20, 6/10, 9/9 & 10/7 All Saturdays 1:30-3:30pm. Commitment to attend all clinics.
We find the joy in giving and have fun!
Kimberly Kaufman is a Sacramento native diagnosed with congestive heart failure at the young age of 30. Through her experiences in the hospital meeting pediatric heart patients and their families, Kim realized she was in a unique position to help. With her parents, Curtis and Patti Kaufman, Kimberly founded Angels for Hearts in 2008 as a 501(c)(3) tax–exempt non-profit organization.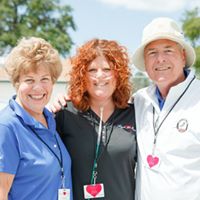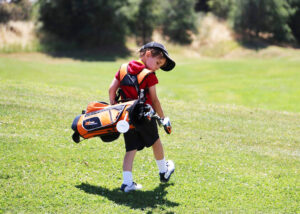 An annual series of golf clinics
Responding to requests from Child Life Specialists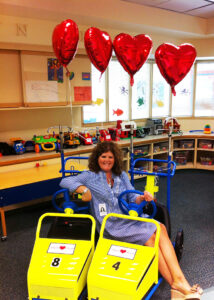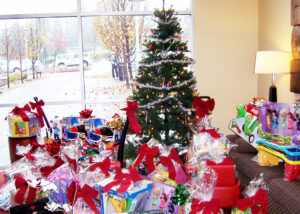 Helping Child Life Specialists deliver Christmas