WE'RE REBUILDING OUR WEBSITE! YOU'RE VIEWING OUR TEMPORARY LANDING PAGE.

Angels for Hearts mission is to bring normalcy to pediatric heart patients ages newborn to 18 years old while in the hospital and during their recovery. Angels for Hearts strives to remind people that heart kids are first and foremost, kids, before they are heart patients.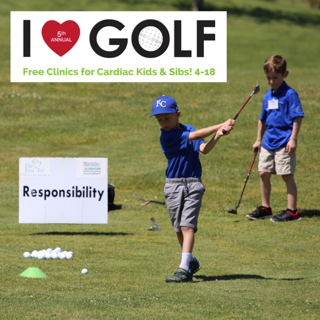 Saturday Golf Fall Fundays!
• September 15
• October 13
Spring 2018 clinic participants are invited to return to Haggin Oaks to practice their skills by playing nine holes! Golfers who cannot play nine holes will have an alternate golf activity.